Welcome to Freeport Retail
Freeport is one of the leading developers and operators of Outlet Centres in Europe.
Freeport is an investor, asset manager and operator of Outlet centres. With the deep expertise gained from developing, owning and operating more than 20 centres across the world since 1994, Freeport is an established Outlet brand that offers its expertise to other investors and developers in the outlet industry.

Freeport's knowledge and expertise has been gained from the management team's long involvement in the retail, property and leisure sectors across Europe.
A London-based company, Freeport achieved a full listing on the London Stock Exchange in July 1994, and was named UK Property Company of the Year in 1999.
Learn More
Operational Management
Freeport is one of Europe's leading developers and operators of outlets, having been responsible for 20 trading outlets totalling over 300,000m2 of space in 15 countries. We work with all the leading outlet tenants and the leadership team has broad experience including senior roles at McArthur Glen and Heron, major European developers of outlets, full price shopping and entertainment centres as well as senior management roles with major retailers such as Selfridges.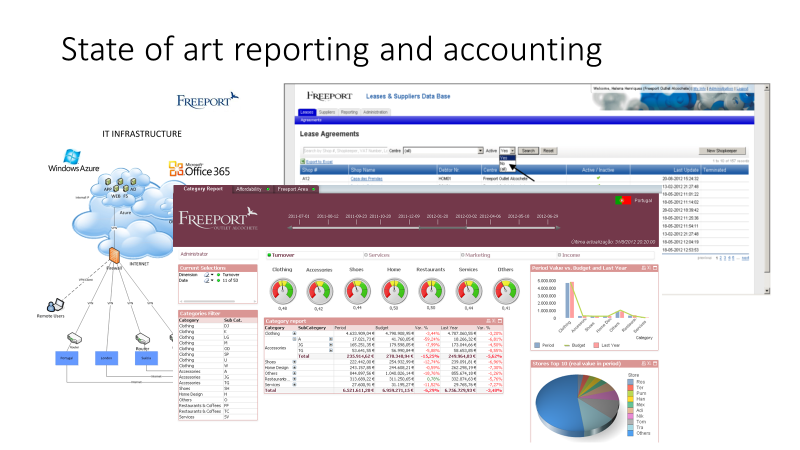 About our company
Development Support
Getting it right from the start – the Freeport process starts with a business plan that gathers key data on catchments, customers, local retail and brand strategies. It evaluates the commercial strategies, the investor targets and develops the optimal positioning for the proposed outlet. Potential size and phasing are all considered. It is our guide to action, maximising long term profit and ensuring all team members understand the goal.
The latest Freeport centres to open are The Village, Villefontaine ( France ), opened May 2018 and Acienda Outlet, The Philippines in November 2018. Next out of the blocks will be Downtown Grantham Designer Outlet on the A1 in the UK in 2021 and Prime Outlet Cairo. Post CV 19, the development of retail space will become even more challenging. However we believe there will be a continuing role for outlet centres to help brands dispose of surplus stock and rebalance their supply chains. Equally consumers will be under ever greater pressure to get value for money from their hard earned cash.
About our company
"Freeport's coming home! Following 'The Village', Lyon, winning 'Best New Outlet Centre 2018' at the prestigious MAPIC awards, we are bringing our expertise back to the UK. The Oldrids & Downtown site remains one of the few major locations which is not well-served by the outlet industry and will be our first new centre in the UK since 2005. "We see the redevelopment and improvement of an existing retail location as a major plus. It will not take up greenfield land and the existing footfall of 2 million will be a significant asset to launching the development."
We're delighted that the planning committee has approved this application and recognised the extensive benefits this exciting new scheme will bring to Grantham and the wider area. Our huge investment will significantly enhance the retail offer and bring a host of new facilities and job opportunities to the region. This is a major development, targeting premium retail brands that will attract visitors and tourists from far and wide, boosting the local economy.